Hardware and Software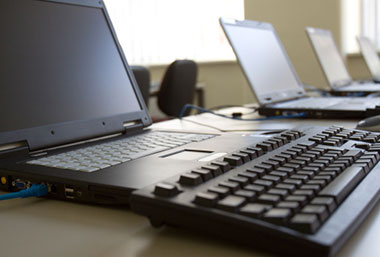 In today's ever-changing business climate, customers must rely on their technology vendors now and in the future. That's why ANS partners with the world's leading IT hardware manufacturers and software publishers. We provide innovative and industry leading hardware and software solutions to meet our customers' needs.
By leveraging our strategic alliances, our customers receive exceptional value on a wide variety of products through our procurement and lifecycle management services. Contact an ANS product specialist today and let us add value to your organization.
Hardware
Security Appliances, IDS/IPS Firewalls
Cisco, Symantec, McAfee, Juniper Networks, CheckPoint
UPS Systems
Liebert, APC, TrippLite, Eaton
Printers
HP, Lexmark, Brother, Xerox, Dell, OkiData
Displays
ViewSonic, HP, NEC, Dell, Samsung, Sony
Video Conferencing
Servers
HP, Dell, Lenovo, VMware (virtual)
Networking Switches & Routers
Cisco, HP Procurve, F5, Brocade, Netscout, Fluke
Storage
HP, EMC, Sony, Virtual Instruments
Desktops
Notebooks
HP, Dell, Lenovo, Panasonic
Software
Adobe
Attachmate
CA Technologies
CheckPoint
Citrix
Cyberark
Docusign
Elastic
Envisiage
Forcepoint
Greenwave Systems
IBM
Informatica
McAfee
Microfocus Government Solutions
MicroSoft
Pega Systems
Pitney Bowes
Predixion
Quest
RedHat
Salesforce
SAP
Solarwinds
Streamlink Software
Symantec
Tableau
Tenable
Trend Micro
TriTech Software Systems
Veeam
Veritas
VMware
Zscaler
Cloud Services